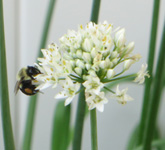 Novotny Bookkeeping has helped many entrepreneurs draft the best battle-plans to make their new businesses succeed. We sit down and discuss different strategies with our clients so that together we can come up with a course of action that will maximize their profitability.
Tax law and business regulations often seem like they're written in a foreign language. Aspiring entrepreneurs can get lost in the muddle and overlook valuable information. Our job is to help our clients understand what is required and expected of them at each stage of the process.
We also ensure that, when a client comes to a fork in the road, they are fully informed about what lies at the end of each path. For example: what type of business will it be? Will it be a sole proprietorship? Partnership? S-Corporation? C-Corporation? LLC? We explain the pros and cons of each available option and how they apply to our client's individual situation.
The advice we give you will help you better manage your company's finances after the ribbon cutting too! If you have a basic understanding of what the law requires, and how your business will be taxed, you can make more informed decisions in the day to day workings of your soon-to-be-booming business.
Nothing is more important than good record keeping when it comes to running a business. Our bookkeeping services help keep finances organized so that it is easier for clients to make management decisions and be ready when tax-time comes.
Our service is tailored to each client's individual needs. We can enter your transactions, balance your bank statement, and provide profit and loss statements. We can also perform in depth accounting to show the breakdown by job, or use departmentalized bookkeeping for keeping track of the finances of multiple store fronts.
If prefered, we can help you set up your own computerized bookkeeping system and review your books to make sure you're on the right track. The choice is yours!
We help our clients custom-build their payroll: from setting up a pay schedule to deciding how the checks are written, based on the employer's preferences. Want to pay your employees on a Monday instead of Friday? No problem! How about setting up an additional pay rate for special projects? You bet!
Whatever your payroll preferences, we can print your checks, issue direct deposit, or calculate the net so you can write the checks yourself. Need to run a certified payroll? Look no farther!
In addition to running payrolls, we also do quarter and annual reports, and 941 Deposits for our clients. We also complete applications and letter requests regarding your employees, and insurance audits so you can keep working.
Sharon Novotny has more than twenty years of experience in taxes and does a great deal of research to see what tax laws will impact her clients for the coming year. Every year, when she meets with her clients, she gives them a breakdown of what is likely to happen and how they can best prepare for the next year.
What new clients need to know is that Sharon will personally see to your tax return, and draw upon all of her many resources to find anything you might qualify for. She asks a lot of questions and takes a personal interest in every one of her clients. If there's a way to lower your tax debt or get a bigger refund, Sharon will find it!
Employment agreements, promissory notes, resumes, client letters, website text, ads, memos…there's a lot of writing in the working world, and we're here to help our clients give their audience a great impression.
Having the right grammar, spelling, even word choice can mean all the difference in landing a client or job. Call or email for a quote today!