About Us

=> Mission
=> Sharon Novotny
=> Toni Novotny
Our Mission:
"We believe that everyone should be given the opportunity to have good service at an affordable price. We help our clients create a business plan and offer management support to give them the best chance for success."
Sharon Novotny
—President of Novotny Bookkeeping, Inc.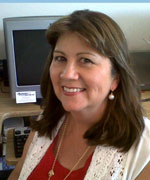 Sharon was raised on a small farm south of Winner, SD. All through her childhood, her parents emphasized the importance of high morals. Like in many families, money was scarce. At the age of 15, Sharon grew sympathetic to her parents' struggles and decided she wanted to help people organize their financial affairs. It was then that she made it her lifelong goal to help people start their own business so they can be prosperous and grow.
She works very closely with her clients to ensure that their books are done the way they want them and that taxes are done right, with clients receiving all possible deductions that they can justly claim. Sharon believes firmly that it is better to make sure it is done right the first time than to have a deduction thrown out later.
Sharon received her BS in Accounting and an Associate Degree in Business from Huron University. She opened Novotny Bookkeeping, Inc. in 1991.
Sharon was an accounting and business instructor at National College.
She is also a member of the National Society of Tax Preparers (NSTP), National Association of Tax Professionals (NATP), and the National Association of Enrolled Agents (NAEA).
Toni Novotny
—Assistant Manager
Toni is Sharon's daughter and was raised with the same high standards. Since the age of twelve, she has devoted her life to studying the arts of storytelling in both writing and visual media. She began learning html coding in middle school, took courses in high school, and went on to maintain and help redesign the Augustana Writing Center's website over three years.
When she isn't working on client websites, Toni does general bookkeeping, payroll, and secretarial duties in the office. By night, she works on historical fantasy novels featuring a war between humans, dragons, and unicorns in pre-colonial South Dakota.
Toni received a Bachelor of Arts Degree from Augustana College in Sioux Falls, SD, with a major in English and minors in psychology and history. Toni grew up with the company, and officially became a full time employee shortly after graduating from college in the spring of 2011.